CycleNebraska V-Neck T-Shirts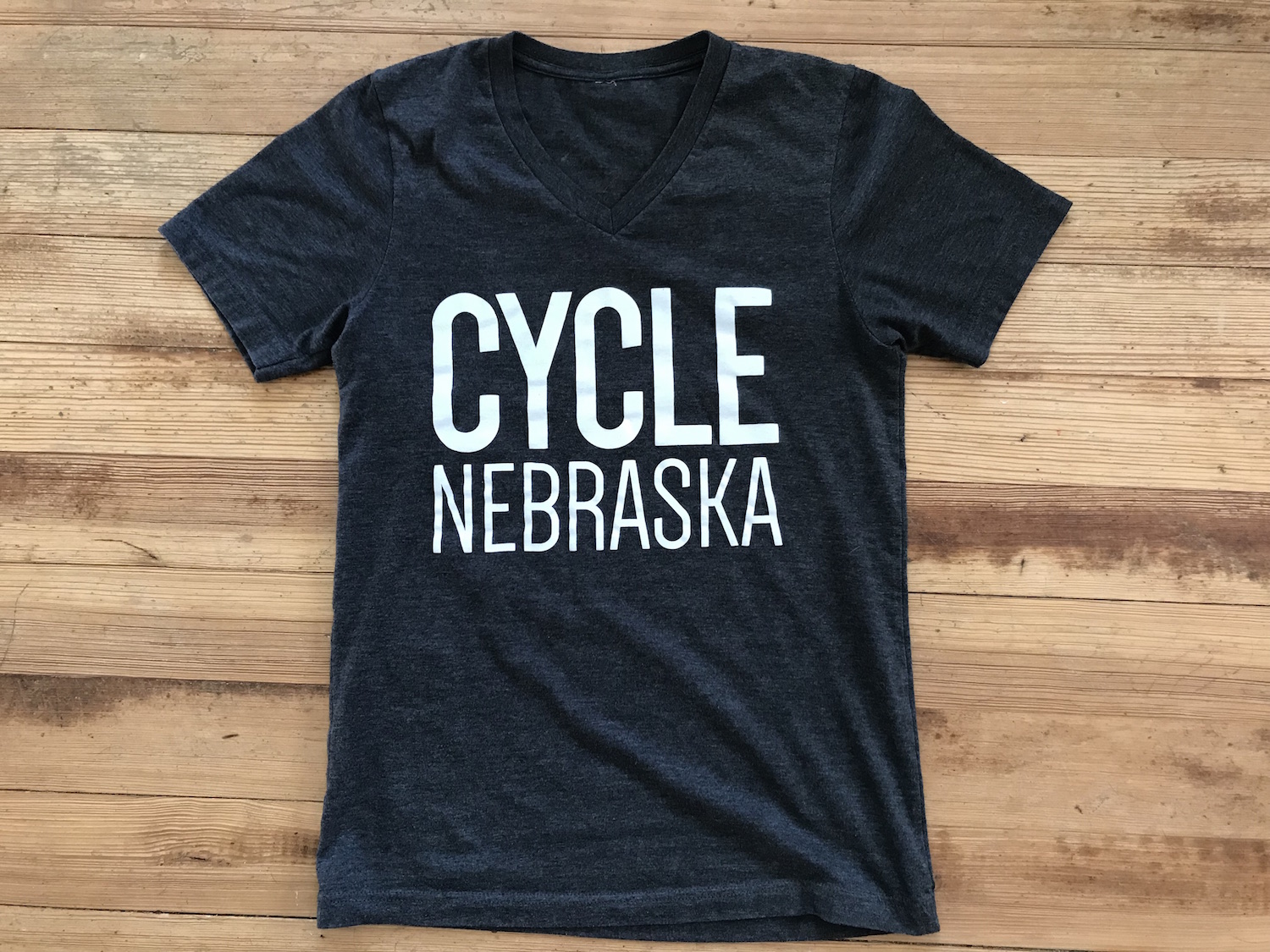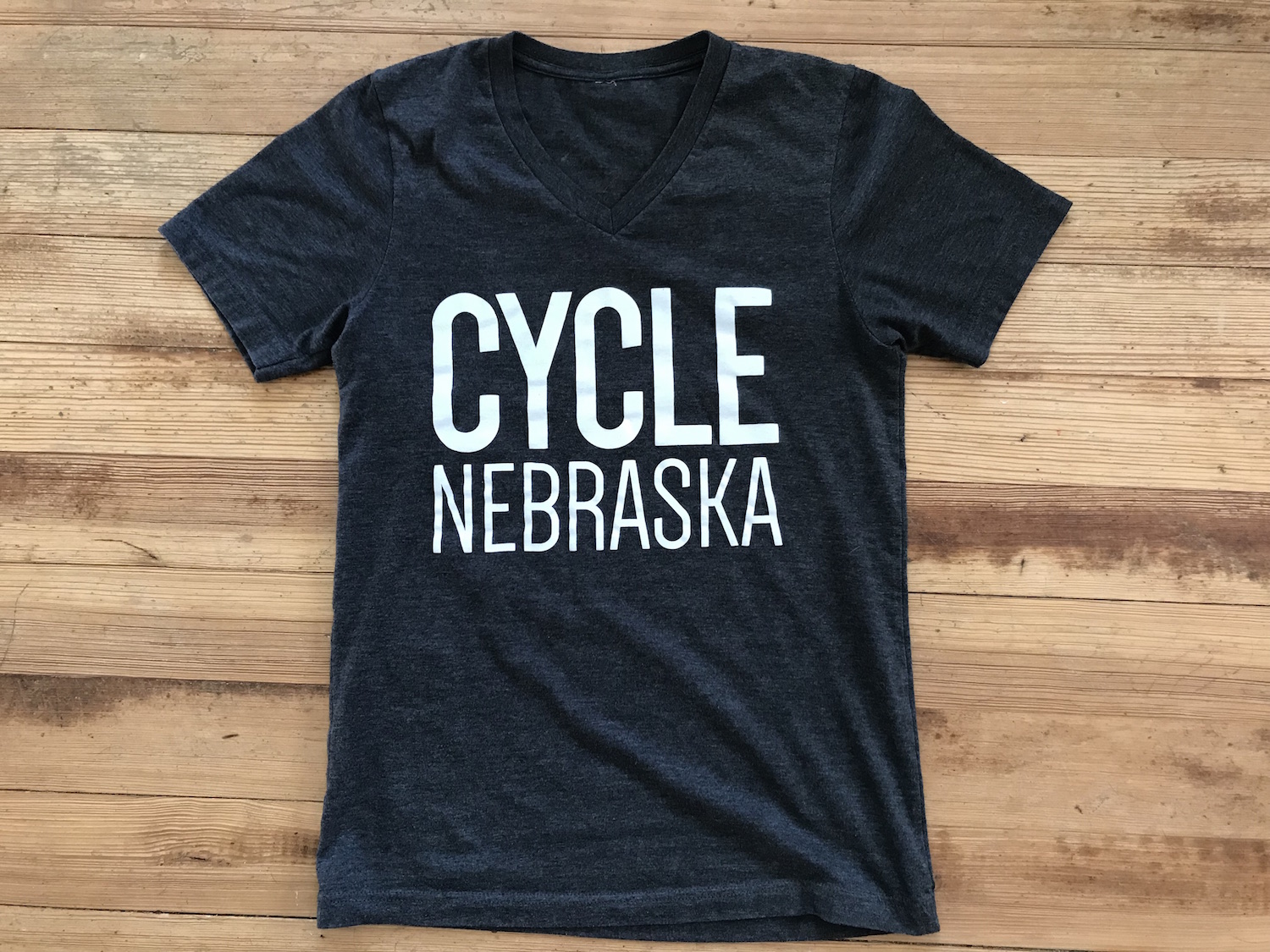 CycleNebraska V-Neck T-Shirts
This item is ready to ship.
Introducing the first ever CycleNebraska merchandise printed locally at Relentless Merch in Lincoln. Promote cycling in Nebraska by wearing our first ever CycleNebraska V-Neck T-Shirts.
The shirts are Canvas+Bella blend, making them soft and comfortable to wear. When choosing a size, do note that they shrink slightly.